Admission Discount
NOTE: Even if you have previously subscribed (like past years) or not sure if you have, do it again, you will NOT be subscribed multiple times, but you will get the email to confirm (this will have the link for the coupon) then when you approve it will say you are already subscribed.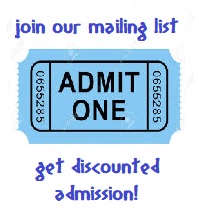 We DO NOT sell or otherwise make your email available to ANYONE!
And you will not get spammed, just a few updates while the festival is approaching and while it's going.
Thank you for your interest in the St. George Greek Food Festival,
We'll see you there,